About
Us
Aeroumbral is an ISO 9001:2015 certified global aviation asset management company and an aftermarket supplier of logistical solutions to airlines, MROs, and aircraft leasing companies. We provide comprehensive, tailored solutions to customers globally and specialize in the sale, lease, and management of aircraft, aircraft engines, and aircraft components. Our wide range of offerings also focuses on local and customized solutions.

Founded in 2016 and located in Querétaro, México, Aeroumbral has a proven successful track record and our business has grown every year since inception.
What we do?
We offer specialized aeronautic services that comprehend the sales and lease back of aircrafts, helicopters , engines, as well as their parts and exchanges of systems and components; maintenance services, repair management; engineering services, financial assessment, and aviation consulting services.
Mission
We are an unique and professional team committed to offer aeronautical specialized services with the highest quality levels, reliability and efficiency
We are looking to satisfy customer aeronautical necessities that are aimed and translated in benefits such as reduction costs, better time deliveries and high quality.
Vision
To be a global recognized company, leader in providing specialized services in the aeronautical industry, that can contributes in the utilization of available resources translated in reductions of costs, time deliveries and quality.
Corporation
Values
The core values for behaving and relating to the aviation industry are: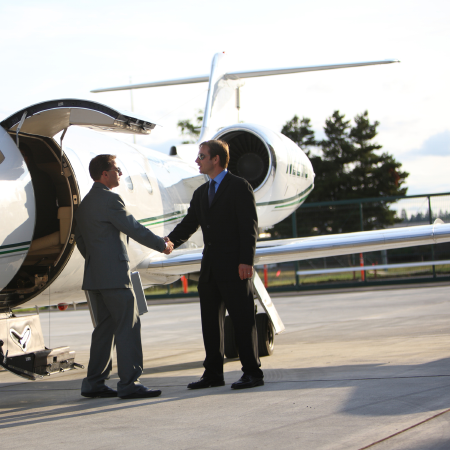 We improve responses times from our customer requirements
Trade, Purchase, Sales And Repair Management Of Aircraft Parts
- Batteries
- Brakes
- Pressure Cylinders
- Pneumatic System
- Air Conditioning System
- Avionics Equipment
- Fuel System
- Hydraulic System
- Landing Gears
- Composed Materials
- Carpets, etc.

Consumable Materials Distribution
- Lubricants
- Tires
- Hardware
- Software
- Painting
- Equipment and tools (Lease & Sale)
- Hazmat Material
Sales and Lease back / Repair / Exchanges of Engines and APUs
CFM
56-3C / 5A / 5B / 7B
CF6
-80C2
PT6
HONEYWELL
PWC 100
Series
MOTOR SICH
APIC
V2500
Series
PW
Series
Logistic Services
- Pickup and delivery of materials in their own facilities
- Warehouse
- Consolidation and transportation of cargo
- AOGs (EU-Mexico – Canada)
- Importation and Exportation (Ground and by Air Freight)
- Customs Brokerage
Aviation Consulting Services
Sales and Marketing Representation
Legal Procedures with local aeronautic authorities Agencia Federal de Aviación AFAC
Paper work / records inspection
Aircraft pre-buy inspection
Lease return aircraft inspection
Certifications
& Affiliations